Welcome to History 088!
This course is designed to introduce undergraduates to new ways of analyzing the past, and presenting historical narratives in digital form.  This course is a joint venture, exploring the relationship between digital technology and the histories of cities in Africa. We will consider two related questions: How can we write the histories of African cities? And how can we leverage digital humanities tools to tell these stories?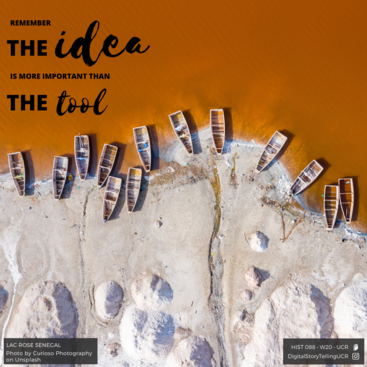 Come explore how doing historical work can be more than writing papers. Learn to think visually by answering historical questions through visualization. Think chronologically with TIMELINES that plot events according to changes through time. Think spatially with StoryMaps that allow you to narrate change through time and space.
In this course historical analysis becomes a multimedia process using storytelling tools including: 
---
The class will be offered again in Spring 2022. Contact Professor Ademide Adelusi-Adeluyi or visit the department of History's website for updates on the 2021-22 academic year.